Conchal Beach Sailing Catamarans
Catamarans in Conchal Guanacaste
Our fleet includes the best and most diverse catamaran sailboats in Playa Conchal Beach.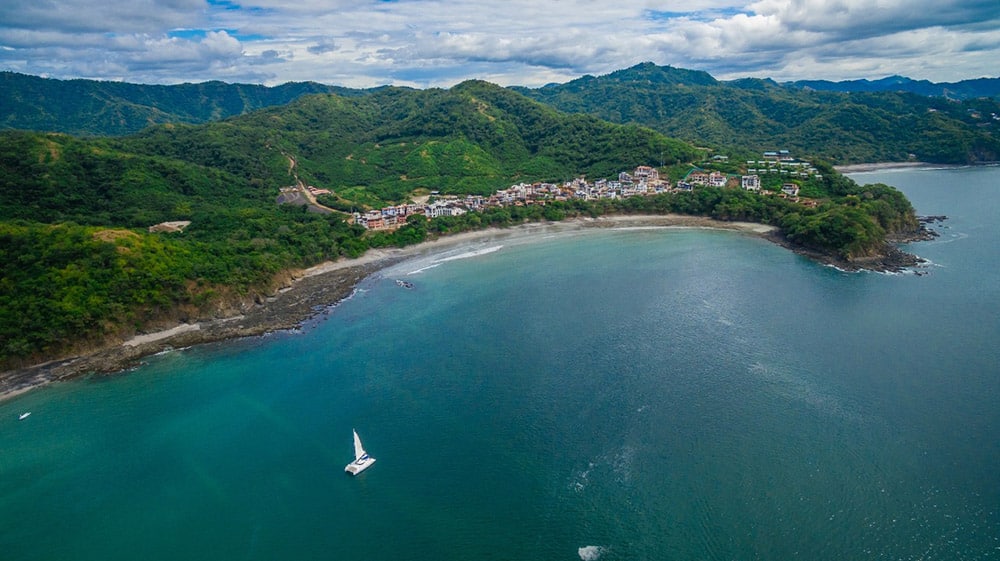 Sailing Conchal Catamarans offer an unforgettable way to explore the majestic Conchal Beach, located on Costa Rica's northwest Pacific coast. Any vacation to Conchal is not complete without experiencing a private catamaran sailing charter, and to make your trip even more special, there are some of the best catamarans in the area that you should consider.
Catamarans include:
Snorkeling
Paddle boards
Open bar
Snacks and lunch ( the later only during the full day trip )
Fishing rods
Sailing Conchal is one of the premier companies offering private catamaran charters at Conchal Beach. Aboard our  luxurious 38 to 50-footer catamarans, you can experience an adventure of a lifetime with all the comforts of home. Our knowledgeable and professional crew will ensure that you get the most out of your time at sea, whether it's exploring some of Costa Rica's most remote beaches or snorkeling around some of its diverse marine life. You'll have access to kayaks, paddle boards and snorkeling gear (all included with rental) as you observe turtles, dolphins, manta rays, humpback whales and other amazing creatures living in this tropical paradise.

If you're looking for something a bit smaller but still want luxury accommodations with all the bells and whistles then look no further than our smaller catamarans. Our company offers cruising charters aboard their 30 to 40-foot sailing catamarans which havew been specifically designed for comfort and convenience on board.
And if you choose our catamarans, you will have a great soundsystem while on board, plus all necessary safety equipment including life jackets, flares and fire extinguishers in case of emergency situations. With a friendly crew ready to help make your journey unforgettable, Sailing Conchal Catamarans is sure to satisfy all your needs when it comes to private chartering at Conchal Beach.
Best catamarans in Conchal
Our fleet includes Fountain Pajot and Lagoon Catamarans—one of the best known names in luxury yacht construction worldwide! On board amenities include an ample galley kitchen so meals can be prepared efficiently inside or outside if desired; in most cases full air conditioning throughout the saloon plus complimentary water toys like snorkeling gear, paddle boards and kayaks so that everyone gets in on the fun! A professional crew always makes sure guests are safe while also taking care of any additional needs they may have during their cruise—great service indeed!
Private sailing charters
Whether seeking an intimate outing or a large group experience there are plenty terrific choices when it comes to private catamaran sailing charters from Conchal Beach—you simply need find what fits best with your interests and style! Our company top quality vessels equipped with modern conveniences along with knowledgeable staff dedicated ensuring each journey is memorable one! So don't wait any longer – book now and start planning an amazing adventure aboard one these wonderful catamarans!
Why you should book a private catamaran charter ?
Exploring the stunning coastline of Guanacaste and Conchal Beach is definitely one of the most unique experiences you can have. If you want to make sure that your journey is as comfortable, luxurious and unforgettable as possible, a stable catamaran is definitely your best option.
Catamarans are two-hulled boats that are known for their stability compared to other styles of boats. With a catamaran, you get to enjoy an incredibly spacious deck which provides more room for activities than other kinds of boats. Plus, there's plenty of space inside the boat too – no matter if you're looking for some cool shade or want to soak up some sun on an open air deck.
Another great thing about catamarans is their trampoline, which our clients always seem to love when they go on our private sailing charters. The trampoline creates a cozy area where passengers can relax while being surrounded by the beautiful Pacific Ocean scenery and enjoy the gentle rocking motion of the boat. What's not to love?
And that's not all – Catamarans also come with a variety of amenities designed with comfort in mind such as comfortable seating, reclining chairs and modern entertainment systems with music players . You will also find showers onboard so you can keep refreshed during your journey across Guanacaste and Conchal Beach.
The safety features often found on catamarans can also give passengers peace of mind while exploring the Pacific Ocean coastlines. These boats come equipped with multiple life jackets per person as well as emergency flares and radios in case of emergencies.
Overall, catamarans are definitely one of the best options if you want to explore Guanacaste and Conchal Beach in style and luxury – not only do they provide plenty of room for activities but they are also incredibly safe and offer various features designed with passenger comfort in mind. This makes them the ideal choice if you're looking for a unique adventure across these breathtaking coastlines!