Conchal Beach in Guanacaste | Top beaches in Guanacaste
Conchal Beach, Guanacaste
Among the most beautiful beaches in Guanacaste, Costa Rica
Conchal Beach in Guanacaste, Costa Rica is a paradise of white sand and crystal clear waters, perfect for anyone looking to get away from it all. I¡It is located in the north-western corner of the province and is known for its gorgeous white sand, which is actually composed of millions of tiny pieces of shells that have washed up on the shore over time.
Beautiful white sand and blue water
It stretches itself for more than two kilometers from end to end and is lined with towering palm trees and other trees that provide plenty of shade during the day. There are also plenty of rocks along the shoreline which provide an excellent source of shelter for snorkelers or divers who may want to explore the vibrant ecosystem below.

The waters around this paradise are home to an abundance of incredible sea life, ranging from turtles and dolphins to manta rays . It's not uncommon to spot schools of brightly colored fish swimming near the surface either; making this a great spot for snorkeling or scuba diving. The tropical marine environment here also makes it ideal for sailing; whether you're looking to sail around the nearby islands or explore further afield, there truly is something here for everyone.
Conchal , among the most beautiful beaches in Guanacaste
Because Conchal  has so many positive qualities, it's unsurprisingly become a popular destination for luxury resorts in Costa Rica. Two noteworthy resorts are Westin  Resort and W Hotel ; each offering guests beautiful settings right next to the ocean with all sorts of amenities like pools, onsite restaurants, spas and even golf courses available too!
So if you're looking for a Pacific Ocean getaway surrounded by lush nature with plenty activities available then look no further than – you won't be disappointed! From swimming through turquoise waters teeming with wildlife in search of sea turtles or simply enjoying a romantic sundown stroll along its pristine shores; no matter what kind vacation you're after there's something here to suit your needs perfectly.
Join our private catamaran sailing charters
If you're looking for the ultimate Costa Rican beach experience, you should definitely book a trip to  Guanacaste. Located on the northern Pacific coast, it boasts stunning white sand beaches and crystal clear waters that will make for an unforgettable vacation. With its vibrant reefs, abundant marine life and secluded coastline, a private sailing charter is one of the best ways to explore the area.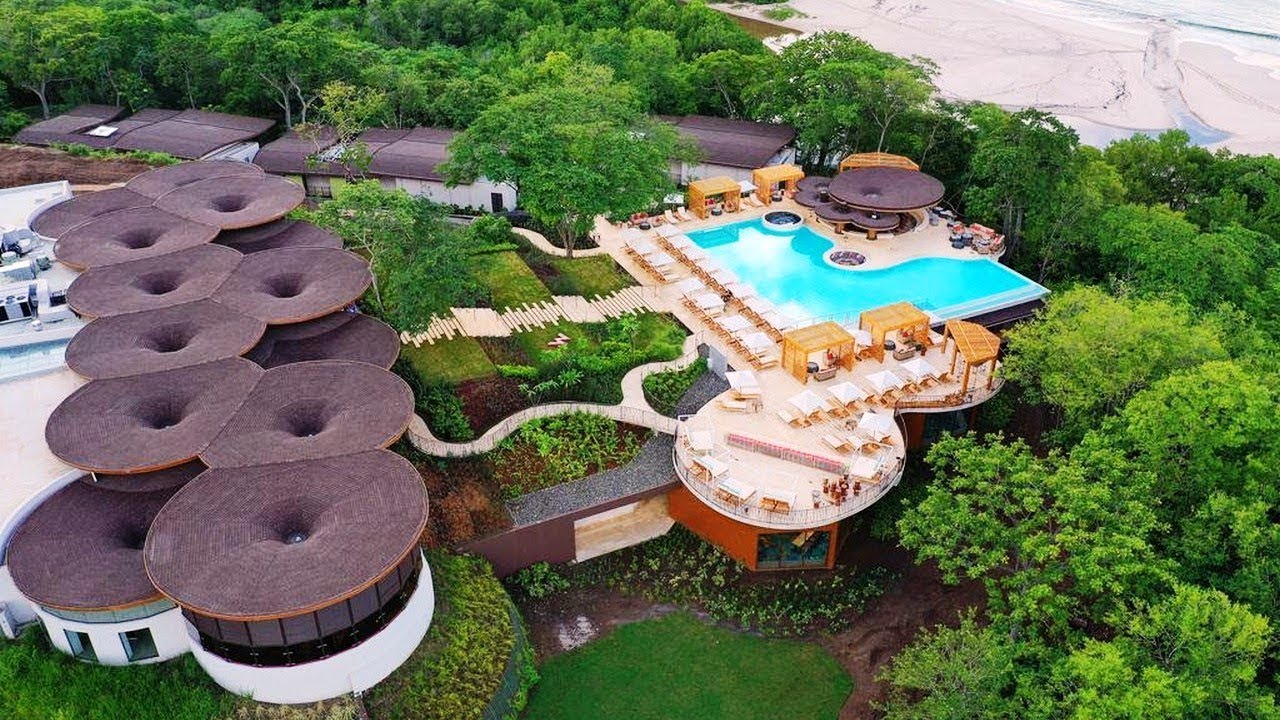 On your sailing charter, you'll be able to enjoy all sorts of activities such as snorkeling, paddle boarding and even fishing. The warm ocean temperatures ensure that you can spend plenty of time enjoying the many activities available while admiring the natural beauty of Guanacaste's coastlines. If fishing is your thing then you'll also have plenty of opportunities to snag some fresh fish which can be cooked up right there on board!
Aside from exploring offshore, the also offers some fantastic land-based activities which include horseback riding through lush forests and along sandy beaches. You can also go zip-lining over treetops or take a cable car ride high above it all – both are great ways to take in the exceptional scenery of this part of Costa Rica. And if you're looking for something a bit more action-packed, how about kayaking down some scenic rivers? It's sure to be an adventure never forgotten!
No matter what type of vacation experience you're searching for, Conchal  has something for everyone – from relaxing days spent sunbathing on its secluded shoreline or swimming in its crystal clear waters, to more active adventures like going out on snorkeling or kayaking excursions. To truly make the most out of your visit here, we highly recommend booking a private sailing charter so that you can not only explore offshore but also have access to all sorts of exclusive amenities including meals cooked onboard by experienced chefs and personal guide services that allow you to get up close with local wildlife such as sea turtles and dolphins.
No doubt about it – if you want an amazing beach escape filled with exploration and adventure, Conchal Beach in Guanacaste Costa Rica is definitely worth checking out! From sailing charters offering everything under the sun (literally!) to treks inland full of unique sights and experiences – no matter what kind of vacation experience you're looking for, Conchal Beach is sure to have something special just waiting for you!