Conchal private sailing tours
Private catamaran sailing charters from Conchal, Guanacaste
Conchal Beach in Guanacaste, Costa Rica is a dream destination for private sailing charters. From the crystal clear waters and breathtakingly beautiful skies, to its incredible wildlife and lush vegetation, this is one place you won't want to miss. Catamaran sailing charters provide an unforgettable experience for guests of all ages.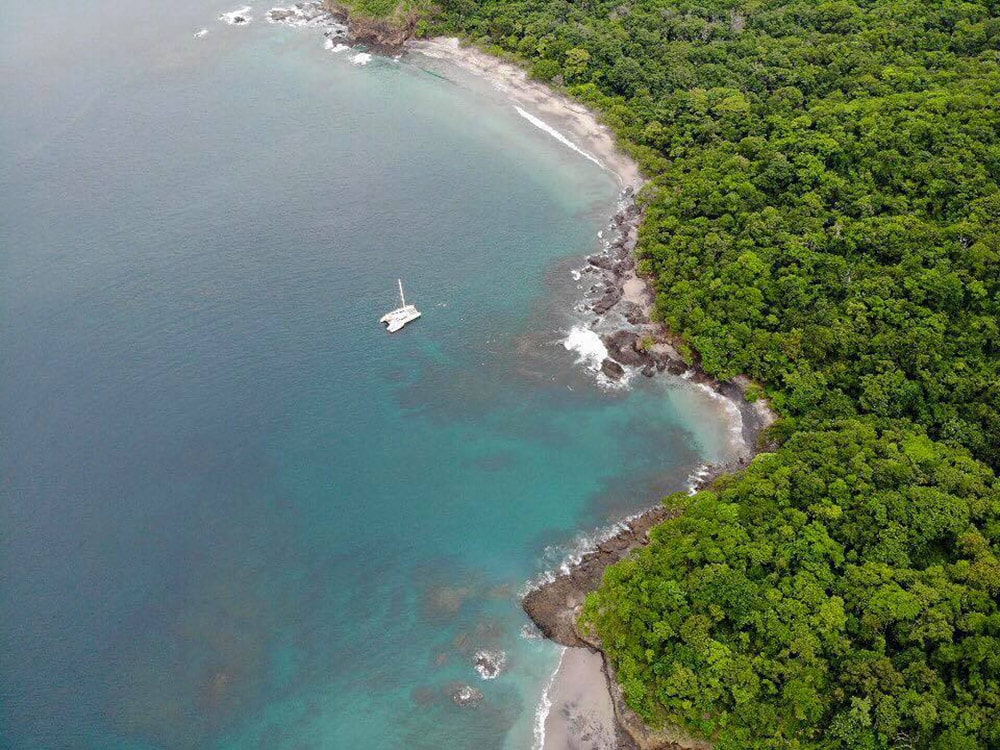 Private sailing
On board your catamaran charter, you'll enjoy the complete open bar service offering alcoholic and non-alcoholic drinks, along with plenty of snacks. It's a great way to relax and take in the beauty of Costa Rica's rugged coastline while sipping on a tropical beverage.
The experienced crew will guide you along the way as they point out the various marine life sightings during your journey; dolphins, whales, manta rays and sea turtles are just some of the creatures that may come across your path. Make sure you bring along a camera so you can capture these amazing moments!
Snorkeling Conchal
Snorkeling equipment is also provided so that guests can get up close and personal with some of Costa Rica's most vibrant coral reef systems. Paddle boards are available for those looking to explore further into the surrounding waters.

For those seeking adventure, there's nothing quite like visiting a remote pristine beach away from it all and taking an invigorating swim in its turquoise blue waters before returning back to Conchal Beach on board your private catamaran sailboat charter.
Half day or full day private sailing trips are available from Conchal Beach depending on preference. Full day trips usually include stops at two or three secluded beaches allowing time for swimming & snorkeling activities as well as onboard meals & snacks throughout the day providing a truly luxurious experience at sea.
Whatever you choose during your stay here in Costa Rica, make sure not to miss out on this unique opportunity to book a private catamaran sailing charter from Conchal Beach and create everlasting memories with family & friends!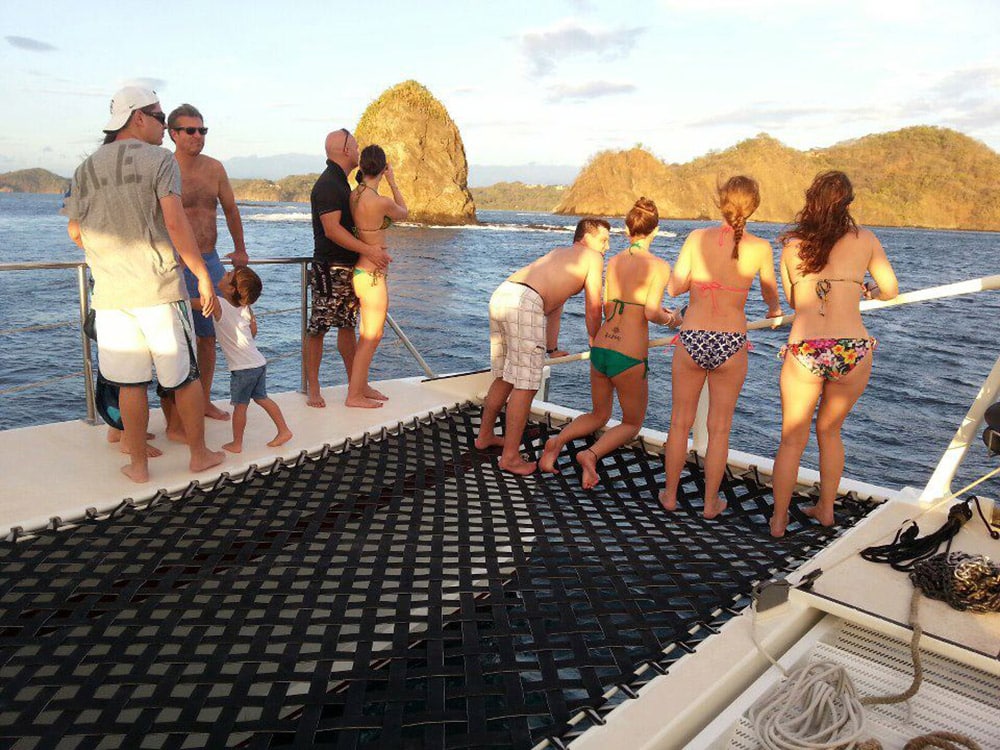 About Conchal Beach
The W Hotel in Conchal
Welcome to the W Hotel at Playa Conchal Beach in Guanacaste, Costa Rica. Nestled among the lush rainforest and crystal clear waters of the Pacific Ocean, this world-class luxury resort is the perfect getaway for those seeking a little slice of paradise. With its breathtaking views, lush tropical setting and white sandy beaches, it's no wonder why people are traveling from around the globe to enjoy this unique destination.
Upon arriving at the hotel you will instantly be captivated by its stunning architecture and modern amenities which seamlessly integrate with its natural surroundings. The hotel's main lobby is a grand open-air space featuring an impressive seafront view that never fails to take your breath away. Here you will find an attentive staff ready to provide you with all your needs during your stay.
The guest rooms are designed with comfort and relaxation in mind and are beautifully appointed with elegant furniture, luxurious linens and all the amenities one would expect from a 5 star hotel including flat screen TVs, iPod docks and complimentary Wi-Fi access. From private balconies you can take in majestic views of the surrounding wildlife or gaze out over Playa Conchal – Costa Rica's most beautiful beach.
The resort also features a diverse selection of activities for guests to partake in such as swimming, snorkeling, kayaking, hiking trails through its tropical forest reserve and much more! For those seeking some pampering there is an onsite spa offering varied massage therapies, beauty treatments and yoga classes plus a well-equipped fitness center with state of the art equipment for your workout needs. At night time dance away your cares under the stars at one of their spectacularly themed pool parties or if you prefer something more relaxed then why not unwind at their chic al fresco bar where expert mixologists craft delicious cocktails just for you?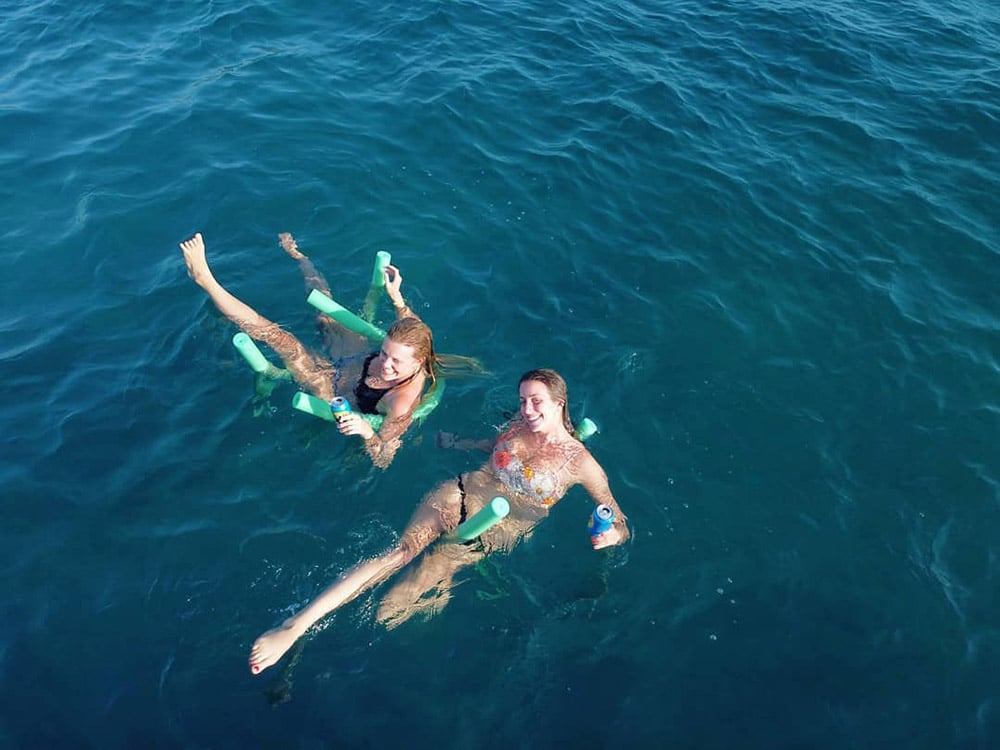 If you want to get out and explore then there is plenty to do nearby – from world renowned surf spots to quaint fishing villages – or venture further afield into Guanacaste's breathtaking national parks & reserves where nature awaits discovery! No matter what type of holiday experience you're looking for here at Playa Conchal Beach in Guanacaste it can all be found within easy reach from this wonderful eco-friendly gem nestled amidst Costa Rica's glorious Pacific Coastline.
The Westin Conchal Resort
Welcome to Westin Playa Conchal Resort in beautiful Conchal Beach, Guanacaste, Costa Rica. Located just a few steps away from one of the most stunning white sand beaches in the country, this luxurious resort offers guests unparalleled luxury and comfort with its 5-star amenities and impeccable service.
Westin Playa Conchal Resort boasts impressive facilities such as an outdoor pool, hot tubs, a spa center, and a fitness center. The pristine beach is ideal for swimming and sunbathing while offering visitors breathtaking views of the Pacific Ocean. Guests can also enjoy light activity such as stand-up paddleboarding or kayaking in the crystal clear waters just off the shoreline. Additionally, there are plenty of activities to be enjoyed onsite including yoga classes, tennis courts, and a gaming area. For those looking for adventure offsite, the resort offers excursions to nearby towns and national parks where guests can explore lush jungle trails or go zip lining through the verdant canopy of trees.
When it comes time to rest and relax after a day spent exploring or enjoying time on the beach, guests can retreat to their elegantly appointed rooms or suites featuring plush furnishings and modern amenities such as flat-screen TVs with cable channels and complimentary Wi-Fi access. All rooms have windows that overlook either the garden courtyard or pool area so you can start your day with beautiful views of nature while some suites boast separate living rooms with sofa beds perfect for families.
At Westin Playa Conchal Resort you'll find plenty of delicious dining options too – from gourmet international cuisine served at La Posada Restaurant to authentic Italian dishes at Mare Nostrum Pizzeria & Trattoria – all prepared using fresh locally sourced ingredients whenever possible. Plus there's no need to worry about getting hungry between meals either because snacks are readily available throughout the day at Pool Bar & Grill and Lobby Bar.
Although Westin Playa Conchal Resort is undoubtedly one of Costa Rica's premier beach destinations for luxury seekers alike, it's also passionate about giving back to its local community – something that's evidenced by its commitment to sustainability initiatives such as reducing plastic waste usage by installing eco-friendly water dispensers in all guestrooms as well as organizing weekly beach cleanups in collaboration with local environmental organizations.
From its prime location nestled within lush tropical foliage just steps away from one of Guanacaste's best beaches to its world-class facilities designed with convenience and comfort in mind – Westin Playa Conchal Resort has it all making it an ideal destination for anyone seeking an unforgettable staycation getaway!