Sailing Conchal | Tour Company in Guanacaste
Sailing Conchal, private charters in Guanacaste
 Sailing Conchal is a local catamaran sailing charter company based in Guanacaste, Costa Rica, specializing in private  trips from Conchal Beach. Established in 2012, our tour company has quickly become one of the most popular and trusted tour operators in the area and is renowned for its exceptional quality ocean and nature experiences that provide an unforgettable opportunity to explore the tropical paradise of Costa Rica.

Sailing Conchal, Guanacaste
At our Tour Company, we offer a range of exciting catamaran sailboat tours and packages that have been designed to provide a truly unique experience, allowing you to explore some of the world's most stunning coastlines while enjoying the comforts of our luxurious vessels. Our vessels are equipped with modern amenities and safety features, ensuring that guests can enjoy a comfortable and safe journey as they explore majestic destinations like Playa Guacamayita, Danta or find hidden gems north and South of Playa Conchal and Playa Flamingo. Guests can choose from half day and day trips, longer charters and multi-day trips with customized itineraries built around their unique preferences.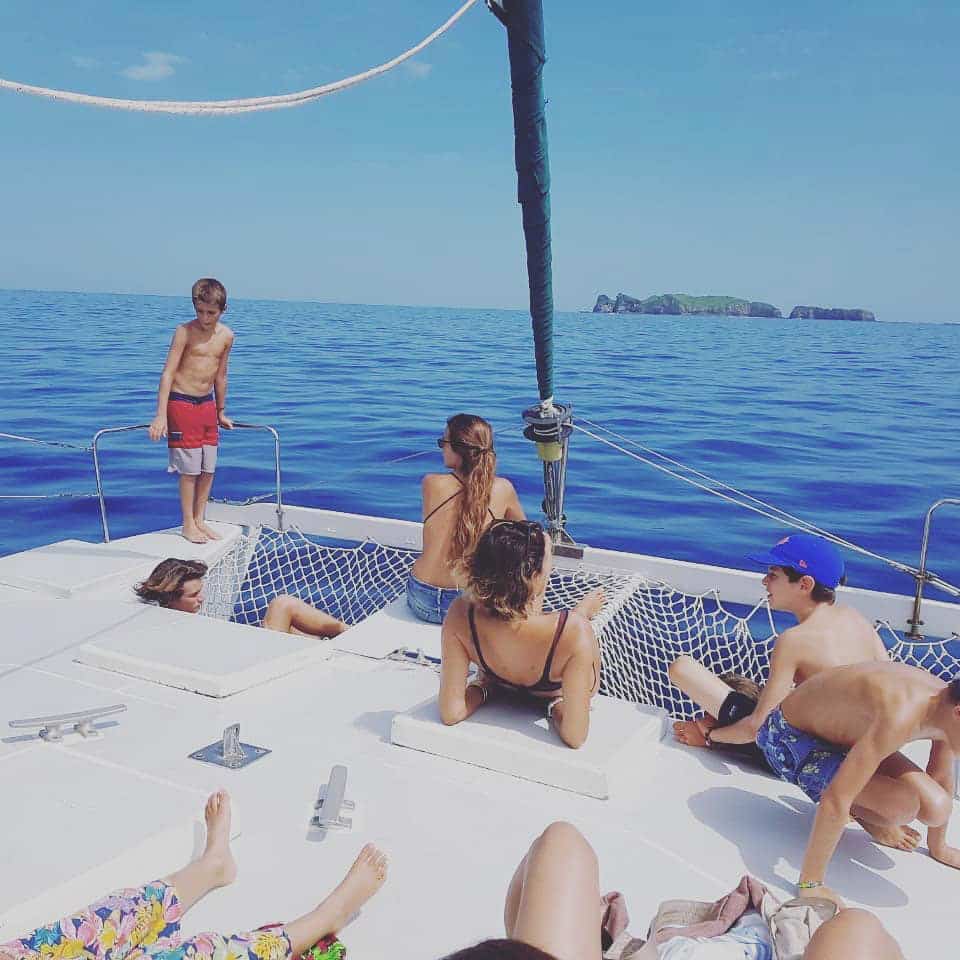 For those looking for an adventure at sea, there are snorkeling expeditions where you will be able to observe a variety of colorful marine life including sea turtles; or scuba diving trips where you can dive among vibrant coral formations teeming with diverse aquatic life. Whether it's photography or simply relaxation that you're after, we provide something special for everyone.
Sailing tour company
We pride ourselves on providing high quality services within an efficient timeframe for unbeatable prices – making us the best choice for catamaran  charters from Conchal and Guanacaste's beautiful coastline. So why not come join us on one of our amazing voyages today? Let us show you why so many people choose us as their go-to tour operator for private trips in Costa Rica!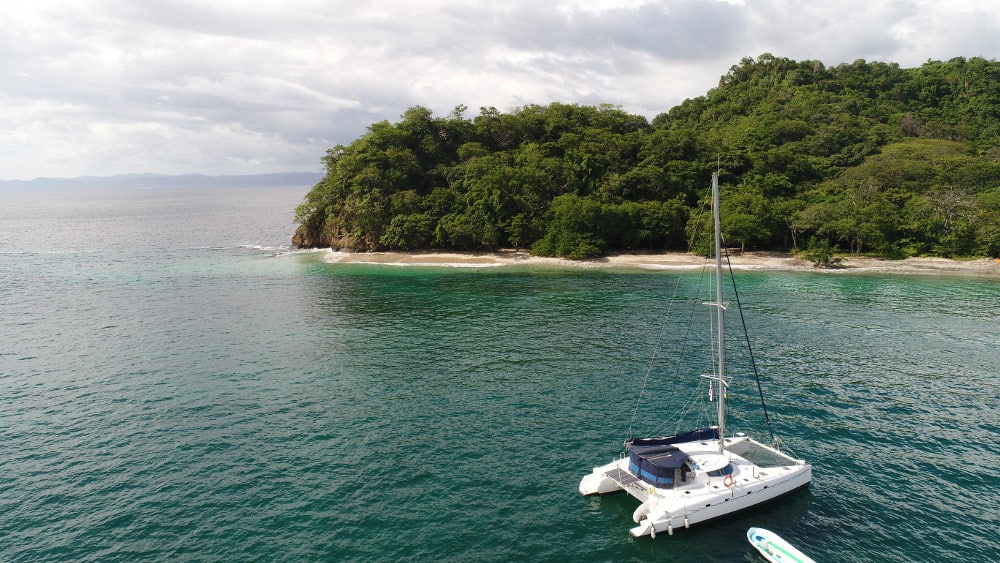 About our Tour Company
We consider ourselves your ultimate destination for private catamaran sailing charters in Conchal Beach, Guanacaste. Our team of professionals is dedicated to providing you with the best services and special experiences that make a trip to this part of Costa Rica truly unforgettable.
If you're looking for a one-of-a-kind experience, you've come to the right place! We offer all the necessary services on our trips, including open bar and food as well as snorkeling and paddle boards. Our main focus is to take our clients on an adventure through some of the most spectacular beaches, secluded spots and hidden bays in Costa Rica. We guarantee breathtaking landscapes with crystal clear waters where our clients can enjoy swimming at some of the most pristine beaches around.
Our tours are tailored specifically for those who wish to explore more than just the standard tourist stops. Our experienced captains know all about the area – from its wildlife to its best kept secrets – so all you have to do is relax, sit back and enjoy your journey! We also provide local guides on board who will share with you stories about Costa Rican culture and history during your time at sea.
At Sailing Conchal Tour Company we understand how important it is for our clients to feel safe while having fun; that's why all our vessels are equipped with state-of-the-art safety equipment such as lifejackets, VHF radios and GPS systems. Additionally, we adhere strictly to international standards of safety and quality when it comes to navigation procedures while out at sea.
We pride ourselves in providing great customer service which starts even before you arrive; our team is available 24/7 via telephone or email if you need any help or advice on what kind of boat rental would be better suited for your needs. A member of staff will also greet you upon boarding so that everything can go smoothly throughout your journey.
We promise you an unparalleled experience; one that takes away all stress and worries by transforming your vacation into an unforgettable journey of discovery through beautiful landscapes, lush nature reserves and teeming marine life found in Guanacaste's coastal waters. So get ready for a new adventure…we look forward to welcoming you onboard!